Strada Gyerkes Mihály 13, Odorheiu Secuiesc 535600, Románia
Válts jobbra, válts jobban!
Corporate Business Solutions SRL
Finance and Accounting

|
Odorheiu Secuiesc

|
Micro company (< 10)
Corporate Business Solutions SRL
Strada Gyerkes Mihály 13, Odorheiu Secuiesc 535600, Románia
0 open positions at this company
Receive job notifications
Subscribe and we'll let you know if there's a job opening!
About the company
Our story
2019-02

A cég elvállalta az Akcenta pénzügyi intézet képviseletét a régióban.

2020-06

A régióban az Akcenta ügyfelek száma eléri a 100-at,egyre többen veszik igénybe a szolgáltatásokat.

2021-07

A régióban a havi váltások értéke meghaladja a 2 millió eurót.
What makes our product special
Quick

|
Precise

|
Előnyös árfolyam

|
Ingyenes SEPA utalások

|
Kitűnő ügyfélszolgálat
Our product
Pénzügyi szolgáltatás
A Corporate Business Solutions Kft az Akcenta cseh pénzügyi intézet egyik megbízottjakánt működik a romániai piacon. Előnyös árfolyamok, egyedi megoldások, gyorsaság és megbízhatóság a devizaügyletek megvalósítása (elsősorban pénzváltás) során. Célunk, hogy minden ügyfelünknek olyan optimális megoldásokat kínáljunk, melyek megfelelnek egyedi üzleti elgondolásaiknak.
Follow us
Life with us
Lightning round
Legbüszkébb

a csapatra

Ebéd?

mindig együtt

Csúszás vagy túlóra?

pontosan tartjuk a munkaidőt
Trainings and workshops
Minden kolléga fontosnak tartja az önfejlesztést, de belső képzések is vannak.
How can the employees affect the company's life?
Meetingelünk, beszélgetünk, video konferenciázunk.
Why we love our office
Office photo
What would I miss if I left
Szeretem az ügyfeleimet. Ők mindenképpen hiányoznának.
Favourite thing in the office
Personal qualities we appreciate
pontosság
vidámság
munkaszeretet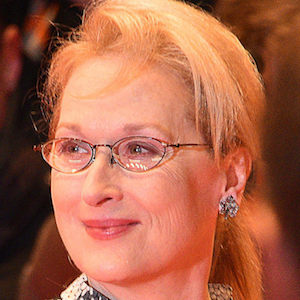 Which celebrity would your company be?
Meryl Streep - Single minded
Our favorite digital solution
A CRM rendszerünk bevezetése óta sokkal hatékonyabban kezeljük ügyfeleink kéréseit.