Primal Skill
Piața Mărășești 16, Târgu Mureș 540327, Románia
React Native and/or Flutter Developer
Medior

|
Full-time

|
IT Development

|
Remote work

|
Târgu Mureș
Job details
React Native and/or Flutter Developer
Piața Mărășești 16, Târgu Mureș 540327, Románia
Software development

|
Târgu Mureș

|
Small business (< 50)
Receive job notifications
Subscribe and we'll let you know if there's a job opening!
Job info
About the job
We're looking for a talented, proactive iOS / Android developer who is proficient and has experience with React Native and/or Flutter to join our team.
Salary range
Netto salary range
1 300 - 2 500 EUR
Preferred application method
Language of application:


English,

Hungarian,
Work schedule
Weekly working hours
40 hours / week
Core time
9:00 - 17:00
Responsibilities
Working closely with team members to deliver high-quality code.
Listen to and offer feedback in a collaborative environment.
Understand and implement client & project requirements.
Be proactive and willing to learn new things.
Professional skills
Create React Native App

4 / 5

Flutter

4 / 5

JavaScript

4 / 5
Qualifications
No qualification required
Language skills
English
Fit for negotiation
Recommend to your friends!
Send the link
Personal skills
Willing to learn new things

|
Agile, Proactive
Ideal candidate
An ideal candidate for this job would have:
- 2+ years experience with React Native and/or Flutter cross-platform mobile development.
- Deep understanding of the mobile development toolchains (Xcode, Android SDK)
- Experience with 3rd party API integrations and React Native plugins.
- Knowledge of programming principles, patterns, and concepts.
- Plus if you're familiar with Swift/Kotlin.

Advantage, if...
It is a big plus if you're familiar with Swift/Kotlin.

About the company
Our story
2007

A tiny group of dedicated software developers team up to co-found Primal Skill.

2013

We start to focus on offshore and nearshore software development and strategic partnerships.

2020

We are proud to have clients all around the World.
What makes our product special
Nearshore Outsourcing

|
transparency

|
CONSULTANCY

|
Dedicated developer team

|
Offshore outsourcing
Our product
Offshore and nearshore software development
We're a full-cycle development company, focusing on long-term partnerships with our clients and emphasizing team effort, people, and passion for programming.
Our portfolio includes projects from fintech industry, medical AI, wine distribution development, business travel analytics, legal documents management, real-time map tracking, and the list goes on.

Life with us
Lightning round
Beer, wine or shot?

Beer & whiskey

Sex ratio?

Boys, boys, boys...girl

Superpower?

Web development done right!
Trainings and workshops
We have additional in-house trainings for you and several online conferences and workshops.
How can the employees affect the company's life?
Building offshore teams it requires trust, excellent organizational skill and regular communication.
We have absolutely no problem to do these online! It really works!
Why we love our office
It is light, cozy and dog friendly. We love to spend our time here. Even on Mondays! :)
Office photo
What would I miss if I left
Our international projects, the team and all teambuildings!
Favourite thing in the office
Personal qualities we appreciate
openness
good team player
fast self learner
positive attitude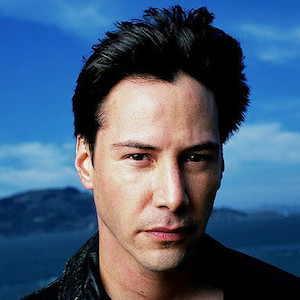 Which celebrity would your company be?
Keanu Reeves - High-Tech